I love coming across great sewing tutorials on blogs. I have a whole folder saved under my "favorites" tab full of links to great tutorials that I can't wait to try my hand at. A few days ago I came across a tutorial for this "Black Ruffle Around Me Top" from Sarah's blog,
Welcome to the Good Life.
I have a pretty good collection of solid, fitted tees so I couldn't wait to make one of these cute shirts for myself! I went into my closet and found an old white tee from Old Navy. I can't even remember the last time I wore it. I wanted to use supplies I already had on hand, so when I found a long roll of white lace in my sewing stuff stash, I was excited to create a top with the same loopy design as Sarah's but with my own twist added. Here is how mine turned out: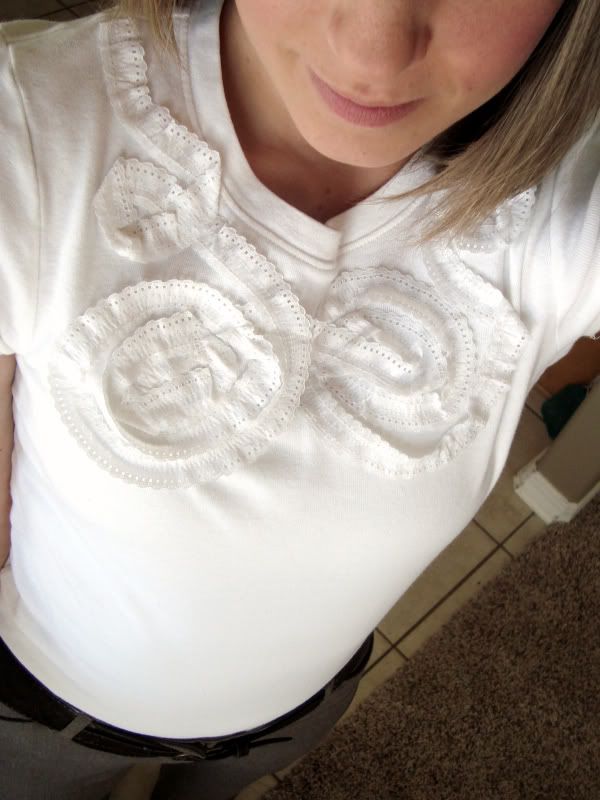 I love the results! I also love how a neglected shirt from my closet has immediately become such a versatile must-wear piece of my wardrobe. I can't wait to pair this top with skirts in the Spring. I wore it this past Sunday to church with dress pants and a cardigan. I even got to wear it to Olive Garden for my husband's and my V-day dinner.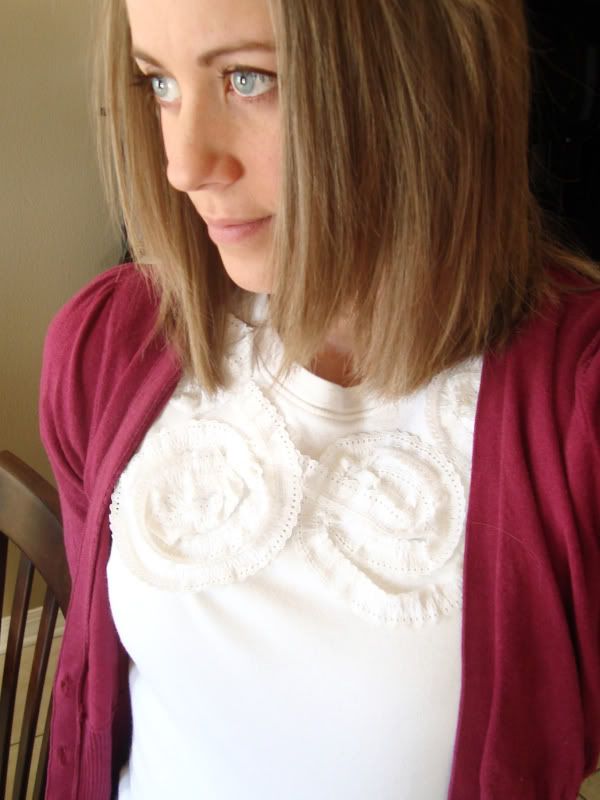 Imagine all the different embellishments you could add to your plain old solid tees to give them a new life! I can't wait to make more like this.
Click here for Sarah's Tutorial